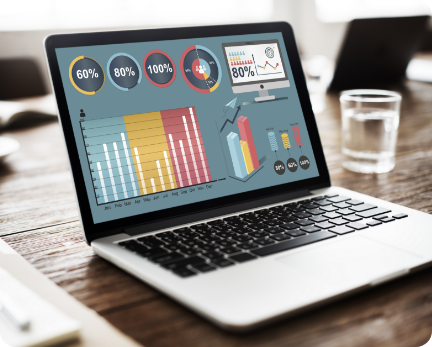 Laundry businesses are always on the lookout for new ways to improve their bottom line. Success is all about making the right decisions, and one of those is basing your business model on proven data and advanced analytics. That's why we introduce ABS Business Intelligence to you. An intelligent system to give you more insight in your business.
Business Intelligence to understand trends and derive insights
Business Intelligence (BI) is no longer a nice-to-have, but a must for every business. With our BI solutions you will be able to optimize your performance, improve profits, and/or streamline the business functions in your company. Spotting market trends and find new business opportunities!
It's our goal to ensure that your organization can access all your business data to gain valuable insights and drive more-informed decisions.
Why is Business Intelligence important?
Instead of using best guesses, you can base decisions on what your own business data is telling you — whether it relates to production, supply chain, customers, or market trends. BI helps you to design a business strategy based on factual data.