ABS has multiple mobile applications available that are all dedicated to the specific needs. All mobile solutions contribute to customer and employee satisfaction. One-time entry, all info available to execute the job. Improve satisfaction and improve efficiency by means of modern technology.
Linen Assistant
The Linen Assistant allows the end-customers a smart and easy way to order clean linen, do the inventory of the current stock or re-allocate inventory to other departments.
The app can even be used in off-line mode, if the customers location does not offer full internet coverage typically seen in basements etc.
Once the order is confirmed by the user and uploaded to the ABSSolute laundry system, the packing department is instantly able to prepare the products ready for shipment – a complete efficient and seamless integration.
Packing Assistant
Instead of paper load lists now the mobile device is used. Real time packing and status updates. Huge time saving since there is no re-entry done. The Packing Assistant can be used for Route Bulk Packing (like with mats/general pool items) or for customer specific packing.
Truck Load Assistant
Saving time for your RSR/Driver. Dispatch/Packing employee will load the van/truck according to plan and will check on completeness. Saving valuable time and makes truck loading independent from RSR/Driver.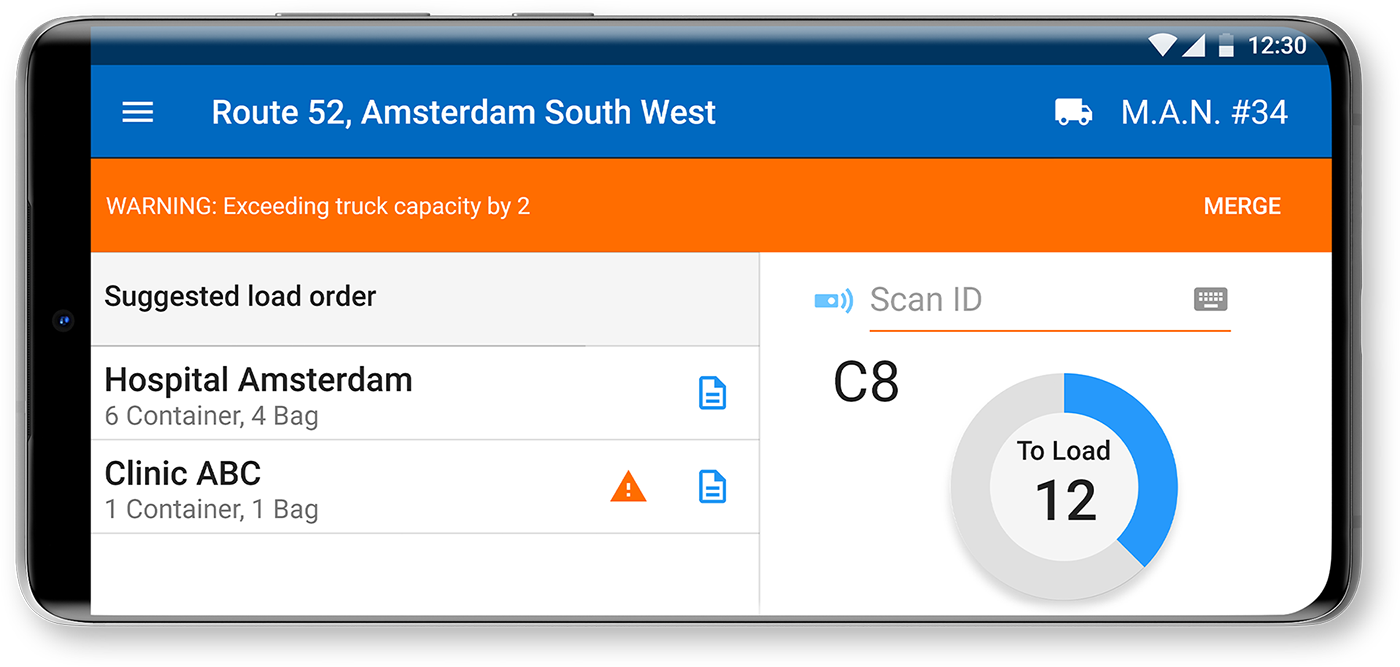 Route Assistant
Allowing to save up to 20% on RSR/driver hours. Give them the only tool that allows them to be the perfect partner for their customers. The intuitive Route Assistant which is proven by already more than 4,000 users. No paper, no re-entry of any data and easy route manager check-in process available. Route Plan, Navigation, GPS tracking, Delivery/Pick-Up, Contact Manager (CRM), Invoicing, Container tracking, Wearer & Inventory Maintenance, Ordering and many features more.
Locker Validation Assistant
In larger organizations where garment lockers must be filled with personalized garments, mistakes can be easily made. Customer satisfaction will be impacted. With the Locker Validation Assistant, while feeding the lockers the locker is scanned and the (1st) item is scanned to verify if the item will be put in the correct locker. Customer & wearer satisfaction guaranteed.