We offer a dynamic garment solution to handle all aspects of simple or complex garment contracts and production environments. New wearers, size exchanges, stock control, repairs, purchasing, stock transfers, locker management, seasonal inventory, emblems, embroidery, modification, garment grading, scanning & locating, maximum washes, garment flags, increase inventory, decrease inventory, quit wearers, sorting systems, garment dispensers, barcoding, LF/HF/UHF RFID, Smartphone access and Web access, and that's just the start of it!
Work Order Processing. Handling customer orders quickly and efficiently makes your laundry operation competitive and creates customer loyalty. You can't afford to allow your order system to get bogged down or become inflexible. Customers won't tolerate slow, inaccurate information regarding garment availability, pricing or delivery. They'll simply take their business elsewhere. Our solution does the hard work, so you don't have to.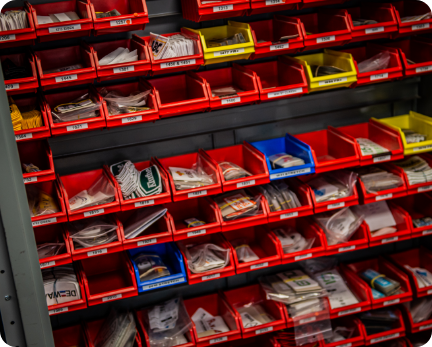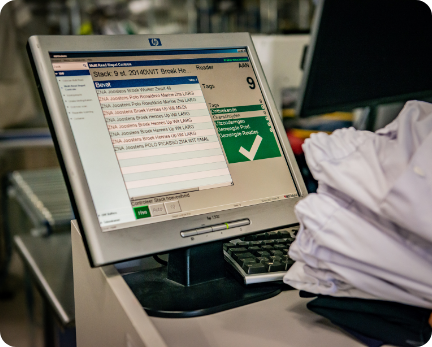 Sorting System Support. Interface with the sorting system of your choice! ABS Laundry Business Solutions provides the proven software foundation and links to integrate your chosen sorting system whether you chose for bar codes or RFID tags. The right information is passed from ABSSolute to the sorting system at the right moment to perform sortation, and status and control information is passed back to ABSSolute for monitoring, evaluation and avoid and re-entry of data.
Business to Business Procurement. ABSSolute enables open, inter-enterprise procurement between you, your customers and your suppliers. In the stockroom, you create PO's for new garments without re-keying. Your customers may use ABSSolute Electronic Commerce to send you Add-Man or change Orders; Helping you to save labor and so cut costs. ABSSolute streamlines your entire stockroom process.