Cleanrooms must comply to strict ISO standards. To ensure that the agreed particle and microbiological standards are met, you as a laundry business partner play an important role.
With our ABSSolute Cleanroom Services application you will be able to track and trace every step that has been taken. Each separate action in the cleanroom process is recorded in a batch overview and gives critical production information.
Users are warned when a maximum number of washes and/or repairs are reached, automatic flagging the item for inspection or replacement.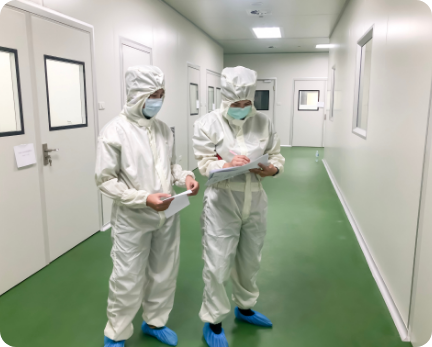 Flexible and in accordance with ISO
Any cleanroom test template can be created, like particle or ESD testing. Textiles tested are registered with a test result certificate. Moreover, inhouse sterilization is integrated in ABSSolute. For each charge, the sterilizations are recorded and can be reported. ABSSolute is easy to use and efficient, your customer has the guarantee that you are processing in accordance with ISO.
Whether your cleanroom customer is active in the tech, pharma or watch business you can serve them best with ABSSolute.