Dust Control Service to next level
ABSSolute provides a full integration of internal and external logistics, stockroom and billing.
For mats, mops and other facility services products, both Unique (e.g. RFID) and non-unique (quantity) are supported.
Key features covered:
Full inventory control of dust control products
Standard / custom products (e.g. logo mats / towel cabinets)
Internal storage concepts: bulk of logo-mat storage
Full track & trace
Delivery support with clear instructions / Proof-Of-Delivery
Accurate billing with recognition of seasons & frequency
Handling efficiency:
Use of mobile app to support route preparation
Dynamic storage: saving up to 30% storage-space
Optimized picking
Optional robotics integration
On Route: clear Pick-Up and Delivery instructions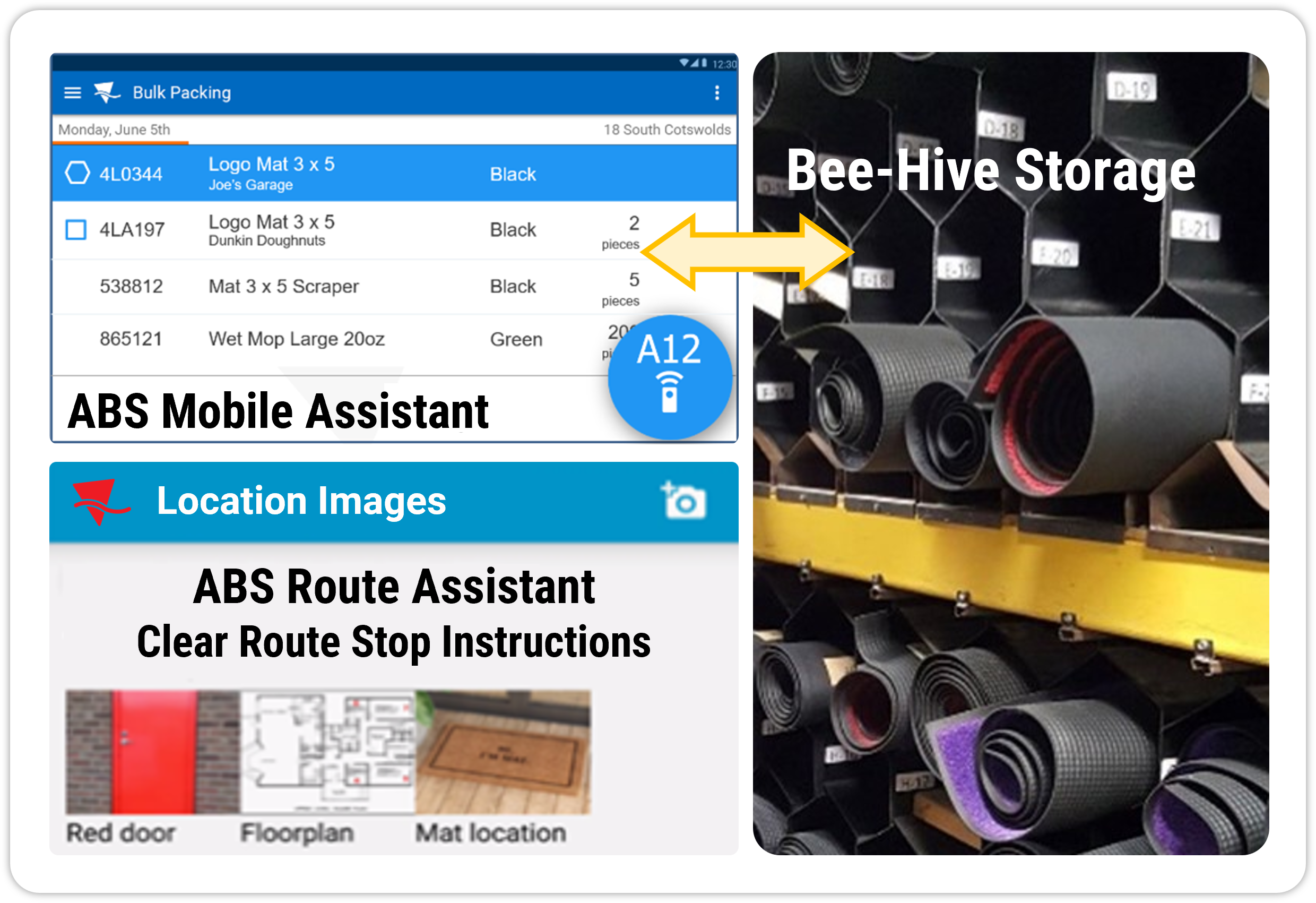 Elevate Your Business with ABS Cloud Hosting
At ABS Laundry Business Solutions, we've been listening to your needs and continuously enhancing our services. Many of our clients have seen the benefits of ABS Private Hosting, and now, in our September newsletter, we're thrilled to bring you a concise update on ABS Cloud Hosting.
Why ABS (Private) Cloud Hosting? 
Simplicity: No need for on-premise data centres; focus on your core business
Security: Our state-of-the-art data centres and robust security measures
Scalability: Seamlessly scale your hosting environment as your business grows
Reliable Support: Our dedicated support team is always ready to assist you
Lowering Total Cost of Ownership: this way improving your bottom line
Position your business for the future with ABS Cloud Hosting. Reach out to our team today to explore the possibilities. Contact us to elevate your business with ABS Cloud Hosting!